MoU: Sage Mediation and Just & Fair Mediation Center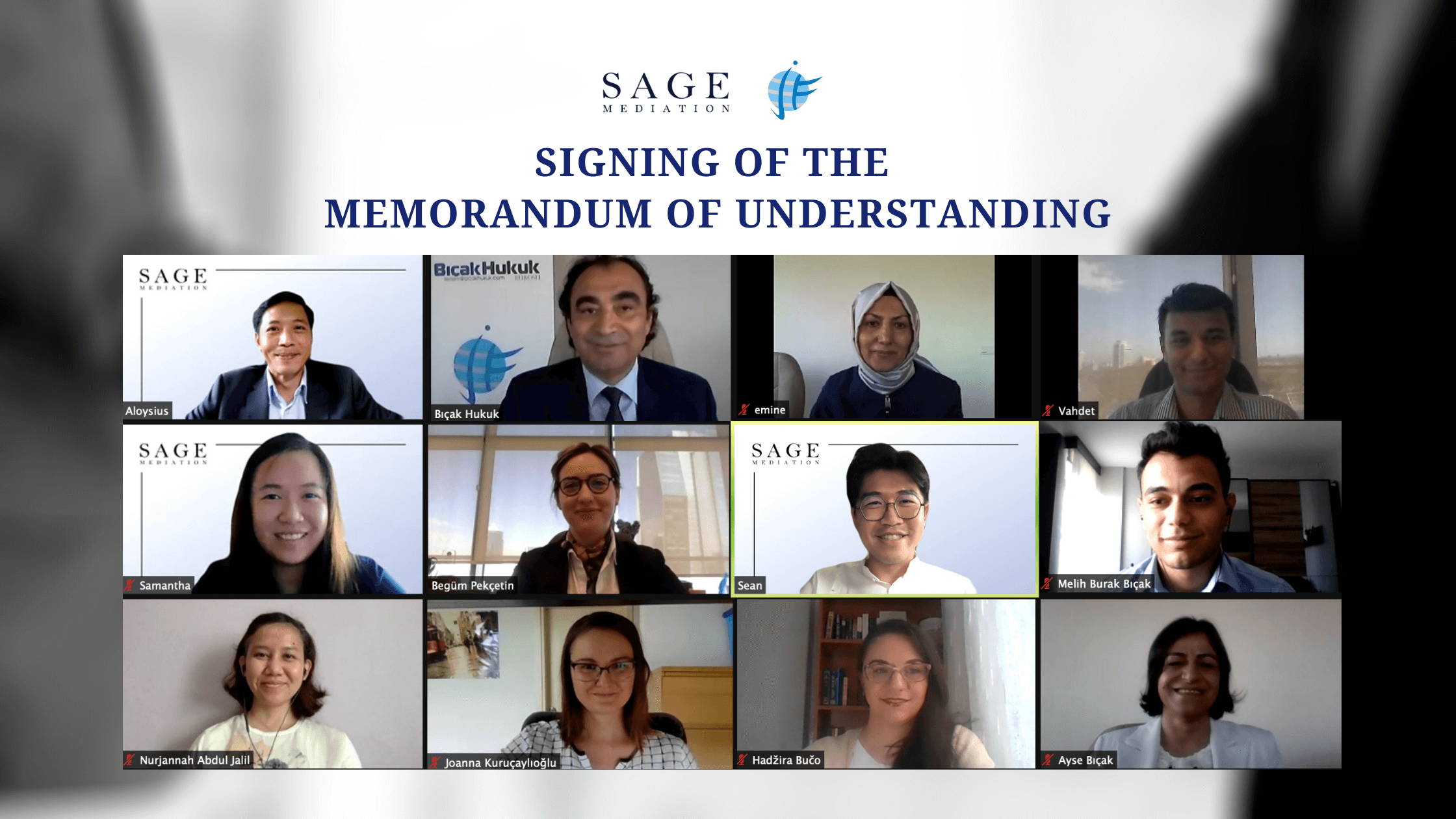 Sage Mediation is pleased to announce that we have entered into a formal agreement with Just and Fair Mediation Center A.Ş to jointly promote international mediation and raise international mediation standards in Turkey. With the signing of the Memorandum of Understanding (MOU) on 7th October 2020, this is "a collaboration envisioned for the service of humanity".
This MOU marks Sage as the first Mediation Centre in Singapore to partner with a Turkish Mediation Center.
Just & Fair Mediation Centre has an experienced international team of in-house mediators who are accredited by the Turkish Ministry of Justice. This allows for settlement agreements to be enforced in Turkey when the matter is co-mediated with a mediator from both centres.
Strategically located between Europe and Asia, Turkey has been an important centre of international trade and dialogue. Today, it has a population of more than 83 million people and is the 13th largest economy in the world according to both the IMF and the World Bank. As for the mediation scene in Turkey, this mode of dispute resolution is widely used for labour, employment and consumer disputes.
To learn more, we invite you to read this article written by Professor Dr. Vahit Bıçak, Founding Partner of the Just & Fair Mediation Centre, where he explains the Turkish mediation system and his belief that Turkey will soon sign and ratify the UNCITRAL Singapore Convention on Mediation.
You may also read Professor Dr Vahit Bıçak's opening speech at the signing of the MOU here.