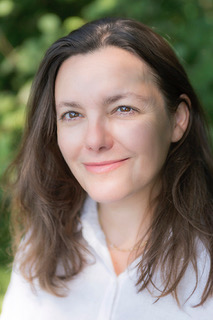 Nathalie Herren, International Mediator
Accredited Mediator,

 The Swiss Federation of Mediators (FSM)

Education 

Member

FSM (Swiss federation of mediation associations)

Member of ThinkTank and Commission of Training and Recognition(CFR)

Ex Member of Congress 2020

SCCM (Swiss chamber of commercial mediation)

National Committee Board Member (Former Vice-president Vaud)

GPM (Pro mediation association)

REG (Network children Geneva)

AIFI (International French Speaking Facilitator)

FGeM (Federation of mediation Geneva)

MédiaNE (Mediation Neuchâtel)

CENAC

SYME

Current Experience

Head consultant at Armonibre
Sworn mediator to the Geneva State Council (since 2009)

CECAR conciliator (Listening Commission, Conciliation, Arbitration, Compensation) relating to time-barred cases of sexual abuse of minors committed by diocesan pastoral agents or religious congregations established in Switzerland (since 2017)

HES SO (HETSL) panelist, Consructive Conflict Resolution (Communication and Collaboration module) (since 2011)

Professional Judge at the international commercial mediation competition of the International Chamber of Commerce (CCI) in Paris (since 2019)

Reliable Person («personne of trust» en entreprise PCE)

Curator in the State of Vaud (Since 2018)

Business and private consultant in conflict and change management.

Previous Experience

(2008-2014) Special counsellor to the State secretariat for migration, asylum and repatriation and Deputy director for Planning and Resources, Project Manager: Proposal and implementation of HR strategy policy, in charge of training, president of working groups, trust group for cases of sexual harassment and mobbing, mediator with the internal government pool.

Mandates for UNICEF, Red Cross and Red Crescent Mouvement, Peace Brigades international, etc.
For other mediators on the panel, please click!