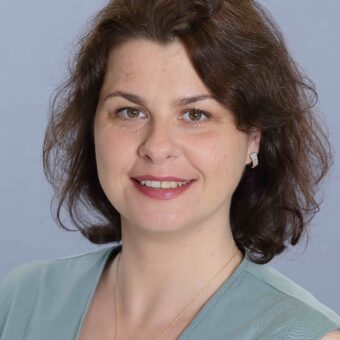 Maria Andreeva, International Mediator
Accredited Mediator (2021 –  Present)
 Education

MGIMO Moscow State University of International Relations (University of the Ministry of Foreign Affairs of Russia) – Commerce specialist in the field of foreign economic relations with knowledge of a foreign language (2011)

Novosibirsk State Pedagogical University – History and Culturology Teacher (2005)

Shandong Pedagogical University (PRC) – Modern Chinese Language (2003)
Advanced Training

Scientific Centre on Legal Information at the Ministry of Justice of Russia – "Specialization. Business Mediation" (2021)

FBU NCPI under the Ministry of Justice of Russia – "Mediation Trainer Training Course" (2021)

Private Educational Institution "Higher School of Business Education" (2020)

Training Centre "Fincont" – "Foreign trade contract: features of legal regulation and dispute resolution in arbitration practice" (2018)

Certificate in Chinese – HSK 5 (2014)
Work Experience

 Worked in the field of foreign trade for 17 years and gained extensive experience in solving complex and non-standard situations in relations with foreign partners. Since 2014, have been a representative of a Chinese company in the territory of the Russian Federation.

Engaged in conducting mediation and negotiations, consultations on the conclusion of foreign trade contracts with China, Taiwan, India, Europe; foreign economic transactions (including multilateral) in the areas of international trade of goods, services and intellectual property; protection of intellectual property of Russian individuals and legal entities abroad (including mechanisms to litigate malpractices of trademark registration)

Taught copyright courses and seminars on issues related to foreign economic activity with China at MGIMO (University of the Ministry of Foreign Affairs of the Russian Federation), RANEPA (Novosibirsk) and NSTU (Novosibirsk).
For other mediators on the panel, please click!